Quick & Dirty Tutorial:
Step 1
: Learn the Foundry skill from the skill tutor
Step 2
: Get the drawing of the weapon you want to make
Step 3
: Right-Click the drawing - If it disappears, then you can now make that weapon
Step 4
: Collect the materials needed to make the weapon
Step 5
: Make the Weapon (See Screenshots)
5a
: Press Ctrl-A to bring up the Actions Screen
5b
: Right-Click on the picture of a black hammer hitting a copper rod (furthest icon to the left in the screenshot)
5c
: Select the weapon you want to create in the 'article to be produced' box
5d
: Verify that it says you have the materials you need to create the item
Note that in the screenshot, I don't have anyl materials. I would NOT be able to make the weapon right now because I lack 1 Level 1 Timber and 1 Level 1 Metal.
5e
: Click 'Compound' to attempt to make the weapon
Note that sometimes you will fail. You just have to collect more materials and try again.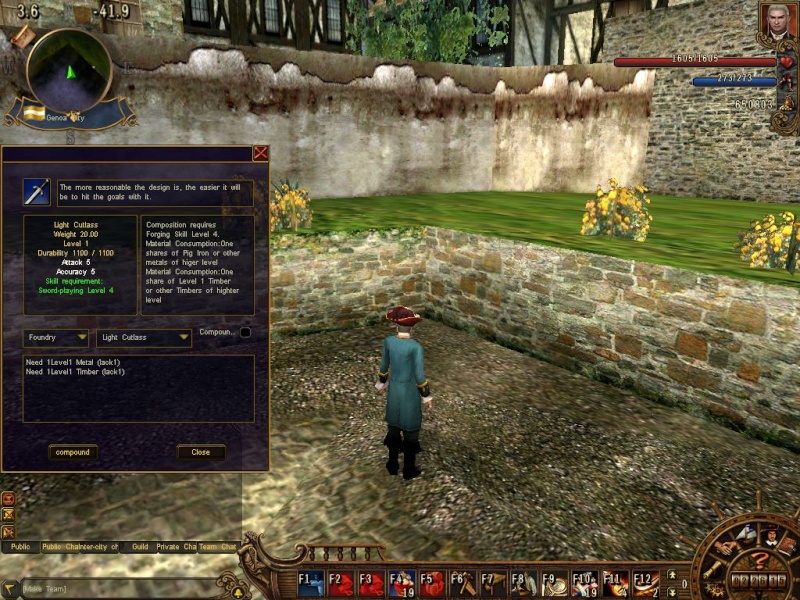 _________________
Johchan